Healthcare, Nursing and Allied
Premier Healthcare Staffing Services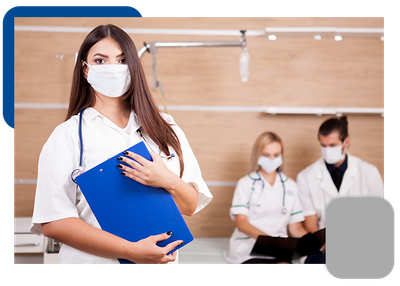 InReach Finds You the Best Candidates!
Our staffing solutions team offers nationwide results when it comes to matching the best healthcare workers to their prospective employers. Operating a medical facility can result in major changes such as funding gaps and employee shortages, leaving you scrambling to cover all of your bases.
InReach offers a wide spectrum of specialties to provide you with peace of mind in covering your workforce shortages. We offer direct hires, temporary work, and everything in between to meet your needs in the most effective and affordable manner possible.
Complete Nurse Staffing Services
From permanent nursing positions to travel nursing and beyond, it is important to find the right professional for the job. Our staffing services include nursing specialties to meet every facility's needs. InReach's personnel will integrate into your system and provide critical support where it is most needed.
Allied Healthcare
The term allied health refers to professional medical care which extends beyond the scope of standard nursing, medicine, dentistry, and other medical services. These individuals focus on premier health care surrounding the patient, such as audiologists, occupational therapists, speech language pathologists, and more. Keep your pharmacy, laboratory, or specialty practice running smoothly with our allied staffing services!
Request Your Healthcare Staff Today
InReach is ready to get to work in finding the right talent to meet your medical practice's ever-changing needs. Get in touch with us online and fill out our form to request healthcare staffing solutions tailored to fit your needs and budget. We look forward to speaking with you!